Par excellence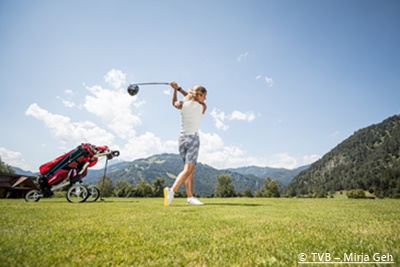 Professionally designed golf courses at international tournament standard have been blended into the region's unspoilt, archaic mountain landscape, providing a unique backdrop that you can only find here in the Kitzbühel Alps.
More than ten different golf courses are within an hour's drive. With a Golf Alpin Card, you have the luxury of choice: it gives you entry to more than 30 golf courses in Tyrol and the province of Salzburg. You can buy a card, and your freedom to pick and choose, for EUR 340 (for five green fees) at Golf Alpin partners.
Best price guarantee
Did you find a better price in another website?