Par excellence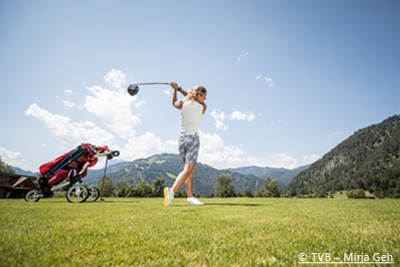 Professionally designed golf courses at international tournament standard have been blended into the region's unspoilt, archaic mountain landscape, providing a unique backdrop that you can only find here in the Kitzbühel Alps.
At least 13 different golf courses can be reached by car in less than an hour's drive. The Golf Tirol Card offers you the luxury of choice: The Golf Tirol Card is currently your entry ticket to 19 high-quality golf courses in Tirol.
This ticket is available for 2022 for € 420 (5 green fees), € 344 (4 green fees) or € 264 (3 green fees).