Out and about in the nature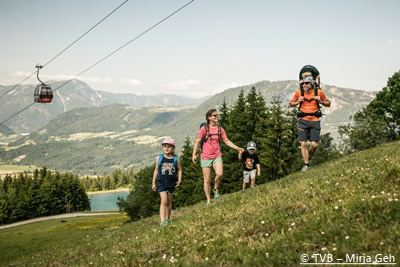 Rugged ridges, unspoilt mountainsides, lush dairy pastures and picturesque wildflower meadows – Tyrol paints this beautiful still life for its visitors every summer. Over 200 kilometres of marked hiking trails spread like a finely woven web over St. Johann in Tyrol and its neighbouring towns of Oberndorf, Kirchdorf and Erpfendorf.
At our reception desk, you can get up-to-date walking maps for your own personal overview, in addition to local insider recommendations on the most attractive and exhilarating paths in the area.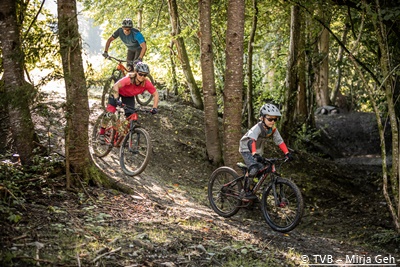 What's more, you can use the St. Johann Card, which is included in your booking, to join a guided hike for free.
The routes and trails that await mountain bikers, racing cyclists, touring cyclists and e-bikers in the Kitzbühel Alps region also easily exceed the 200-kilometre mark in terms of their total distance. A well-developed network of charging stations ensures that you won't run out of power en route.